By Razhell Foster
Zaria Wheat was in her spacious, brightly lit bedroom when she joined a FaceTime with three of her classmates at Madison Middle School. Earlier that day at school, they had asked Wheat, a fellow seventh grader, to join an iMessage group chat with them.
On the call that night, as Wheat joined with a framed photo of a younger version of herself looking on, the girls asked her to participate in a "spelling bee" with them. They then repeatedly asked her to spell many extremely simple words, such as "every" or "lunch."
Wheat's mother, Lashon Austin, heard the exchange while in the bathtub down the hall, and recognized that these girls were making an effort to make Wheat seem unintelligent, even laughing at her on the other side of the call. Austin went to her daughter's room and talked to the girls about why this wasn't OK. However, the girls hung up and called Wheat later that night to continue to laugh and belittle her. What these girls didn't know was that her mother was nearby and heard this. She went the next day to file a bullying report with the school. 
After the girls were called into the office and reprimanded, a close friend informed Wheat that they were spreading rumors about her across social media, which the bullying victim was unaware of because she is not on social media. While this hurt Wheat, it brought her comfort when one of the three girls later apologized to her, and they became friends. 
Wheat says now that even though the situation has passed, she does not know if she can ever fully let it go. "It's like I'm still sitting face-to-face with (them) every year," Wheat said of the girls, adding, "What happened to me in seventh grade really influences who I am."  
Wheat, now 16, says the experience helped her to realize that "no matter what anyone said or did, it would never stop me from being who I am meant to be." The bullying also led her to become hyper-observant of the behavior of other people as well, and this has been handy at times.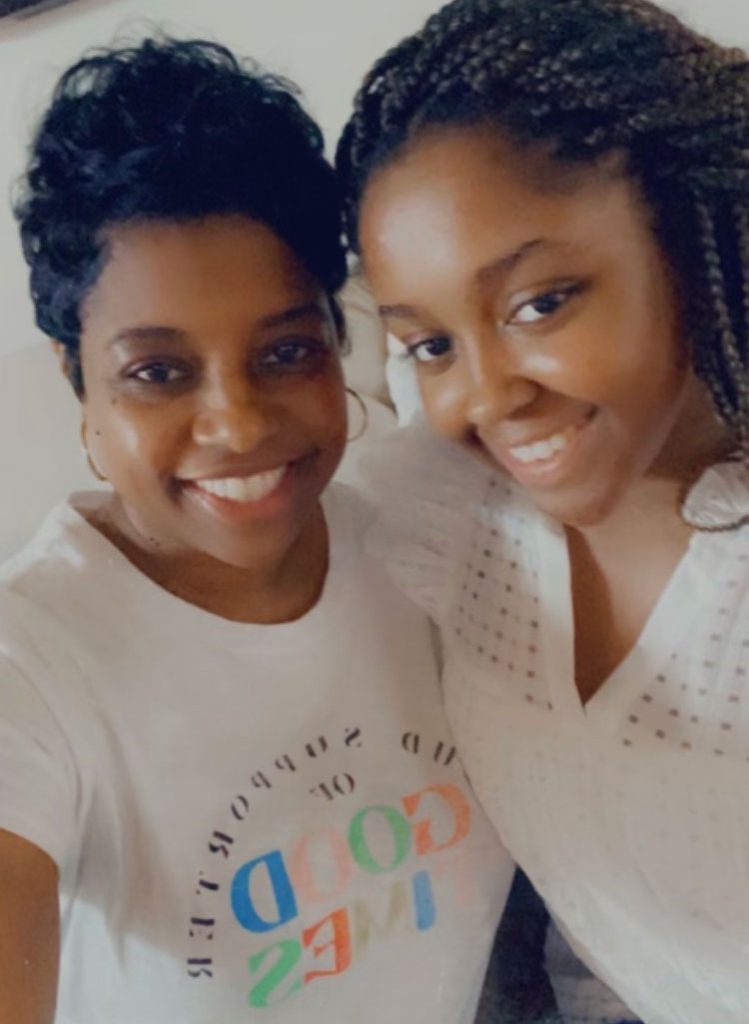 Born and raised in Jackson, Miss., Wheat is a junior at Madison Central High School and will graduate in 2025. Her future plans are to become a pediatrician after first getting a degree from either Hinds Community College or Jackson State University. She is actively involved in the Health and Wellness Club at Madison Central. 
One of Wheat's hobbies is dance, which she does at her church. She says sometimes it is very fast-paced and tiring, but she loves it. Wheat is inspired to dance because her mother used to be a dancer. Her passion, however, is to someday sing publicly, which she doesn't like to do in front of people. 
Her mother, who works at Jackson State University, is the most influential person in her life at the moment, continually pushing her daughter to "be my best self," Wheat said. 
Wheat can talk to her mother about any and everything, and that brings her an immense amount of comfort in her life. Wheat appreciates her mother for allowing her to feel like she can tell her anything, because this makes her feel safe.
"She's just the best," Wheat said.
Some of Wheat's favorite things to do include caring for and spending time with friends and family. She believes that the part of herself that is loving and caring is the part of herself that she gets from her mother. "My superpower is love, because I have a habit of loving too much," the high school junior said.
Wheat joined the Mississippi Youth Media Project in summer 2023 to make the most out of its journalism and videography opportunities. Wheat liked the staff members and peers working alongside her and is excited to see what stems from the experience.
Razhell Foster, a fellow Youth Media Project student journalist, is a junior at Piney Woods. during the 2023-2024 school year. Read more about him here.