By Jeffery Caliedo and Meché Leflore
Additional reporting by August Harp and Y'Sonni Pressley
Zion Blount, 17, silently stood in awe staring at the towering 555-foot white pillar known as the Washington Monument in summer 2017. She readjusted her glasses and her white-collared shirt above her black boots and slacks. The Reflection Pool, calmly shimmering against the light from the sunrise, took Blount's breath away as she realized how far she had come.
The Forest Hill High School junior was in Washington, D.C., in March 2017  on a mission. She, along with seven other Jackson Public School Academy ambassadors, are fighting for a voice for young people everywhere.
"How did I end up here?" Blount asked herself. "I'm on the Hill, bills are getting passed right now. I was like, 'OK … let's do this now!'"
In the months leading up to the trip, the student ambassadors had to train to speak to the political elite in Washington to address problems they felt were relevant such as the importance of after-school programs and their lack of funding. "Once we got the opportunity, and finally arrived we realized this is real now … no turning back," Blount said.
"Just really going through those meetings and really making a difference and being heard by people, and knowing that your voice is actually going somewhere. It's really empowering," Blount said.
Youth, By the Numbers
"You young people are so lazy."
"Teenagers are so disrespectful!"
"All young people do here is commit crimes."
Every day, many adults stereotype and insult teenagers. Many believe, and will say, that today's teenagers are worse than they've ever been—from being lazy, disrespectful and always distracted by their phones to being the most violent generation ever.
But data do not support these beliefs. The Centers for Disease Control and Prevention reports that juveniles under age 18 accounted for 10.2 percent of all violent-crime arrests in 2015. The Campaign for Youth Justice backs that up, saying that youth commit only a small portion of the nation's crime.  Even the FBI shows that youth under age 18 accounted for only 9.1 percent of all arrests. Youth crime is at its lowest level in years.
In Mississippi, the dropout rate is 11.8 percent for the 2015-2016 school year, compared to 16.7 percent in the 2011-2012 school year. This means that young people here in the state are progressing more than digressing, despite the popular opinions.
These misconstrued opinions can have a negative effect on youth. If all throughout their lives, they hear these dismissive remarks, society will suffer in 20 years when they are the adults. In a recent poll of more than 1,000 young people, four-fifths of 14- to 17-year-olds said their age group is unfairly represented in the media. In addition, 85 percent believe these negative stereotypes affect their ability to get a job. The possibility of change is dependent on the guidance and the support of the older generation as well as young people themselves.
From Follower to Leader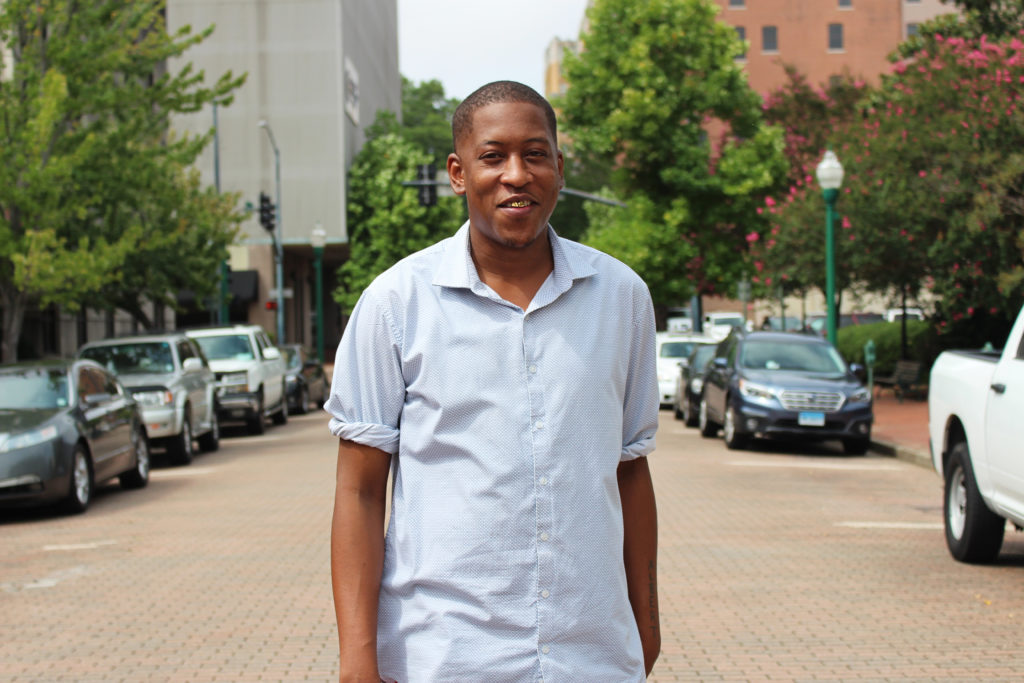 It was a typical Black History Month lesson for young Albert Sykes as he sat in his sixth-grade classroom at Brinkley Middle School, in 1994, in Jackson, Miss. He and other students learned about Martin Luther King Jr. and Rosa Parks—the basics of the America's civil-rights and black-freedom struggles.
"Where are all the local civil rights leaders?" young Sykes thought to himself as he sat in the classroom looking at pictures of those people.
"They were not telling us the relevant information about the local civil rights leaders in Jackson, Mississippi," Sykes told the Youth Media Project recently. The information was not "tangible," he said.
"It was hard for me to see these people as real people because they weren't in my neighborhood, so how would I know about them?" Sykes added.
All of this narrative changed for him when the heroic Bob Moses started working at Brinkley Middle School. Moses, a New York native, is an educator and civil rights activist, known for his work as a leader of the Student Nonviolent Coordinating Committee on voter education and registration in Mississippi during the Civil Rights Movement. Moses was influential in the Freedom Summer in Mississippi in 1964, and he was the right-hand man to Medgar Evers, the state NAACP leader later executed by a white supremacist at his home in Jackson in front of his wife and children.
After the Movement ended, Moses came to Brinkley Middle School in Jackson to help teach algebra alongside teacher Lynn Moss, saying that African American youth usually got a "sharecropper education" in Mississippi.
Moses was a dominant force in the lives of young boys of the middle school. "He was a real calm guy, very natural," Sykes said. "Moses made things tangible for me. He was very influential in the way I learned math and the way I learned life skills."
Moses then formed The Algebra Project, a space where the young boys and girls could learn both math and life skills in different ways. In the classroom, Sykes was able to work with his peers and was encouraged to work on his own as well.
Once he went to Lanier High School in 1997, Sykes began to realize the real impact he could have on the community of Shady Oaks and the city of Jackson. He and his peers from the Algebra Project formed the Young People's Project. The idea was for youth to be able to learn and teach from one young person to the next.
The YPP also advocated for policies such as quality education as a constitutional right. "We wanted to amend the Constitution so all students can have equal education through the country (because) the education here in Jackson is drastically different from the education in somewhere like Madison County," Sykes said.
The young men became unexpected leaders due to the project. "The Young People's Project taught us about equality and doing what's right for the greater good of the people," Sykes said. "We was just some young boys from Mississippi making a difference around the country. They did not expect us to know because we were young, but we knew we had the ability to make a difference and be destined to be successful."
Sykes, now 34, is still very involved in the lives of young people in Jackson, as well as other work. He was national co-chair of the Freedom Riders 50th Anniversary Youth Leadership Summit in Mississippi. He has organized events and projects around Jackson including  the Finding Our Folk Tour, The Gathering for Justice with Harry Belafonte, and The Take Back America Conference. Sykes has been active in the development of ITVS' Masculinity Project content sponsored by the Ford Foundation.
Sykes transitioned from follower to leader of young people in the Jackson community, and now wants to see the "brain drain" reversed. "Young folks are the most valuable thing we have," Sykes said. "We want them to feel like they don't have to leave Mississippi to better themselves because they can have it right here."
He believes there is no real problem with young people here. "I really don't have any bad things to say about young people. They deserve to be how they are. If they are not, then it is a reflection of us (adults) and a failure of what we haven't provided. A lot of times we deflect the responsibility rather than saying 'I failed you.'"
Leading Like a King
Like Sykes, Cassio Batteast went from a follower to a leader. Batteast first became a father at a young age, and he knew then he wanted to be a mentor to younger boys that needed guidance.  Batteast, now a father of two, says that being a mentor and mentoring others is about being open and honest about what we need from one another.
"The difference for a role model is you play a certain role, and then you're not there. A real model is: you get a chance to see me in every aspect of my life," Batteast said.
These beliefs led Batteast to form his organization K.I.N.G.S. Leadership Institute. K.I.N.G.S stands for Knowledge Institute for New Generation Scholars.) His organization provides a safe space for young men to grow and be themselves outside their living conditions. He wants to help young men gain life skills and learn from other men in their communities.
"In my opinion, there is nothing wrong with youth here in Jackson," Batteast said. "Young people of today deal with the same problems as I did and many others did when they were teenagers. The main problem would be the adults in their lives."
Both Sykes and Batteast have a powerful message to young people in Jackson.
"You can go anywhere you want to go and do anything you want to do learn what you want to learn, but anything you learn around the world can be used to better Mississippi," Sykes said. "And it's important to keep pushing and always know that you are enough and never let any one tell you that you aren't enough, because in most cases you are more than enough."
Batteast adds: "Be courage, be passionate, and be loving. Always be passionate about your dreams, and through it all love yourself first above all."
Seeking and Finding Solutions
Solutions start within communities, Sykes and Batteast agree. This means having children in a comfortable place where they are able to be themselves and learn and make decisions on their own as K.I.N.G.S. Leadership Institute and the Young People Project.
Having places where the young people can say what's on their mind can show the older generation that they are not what stereotypes say. "It's easy to say it's something wrong with that kid. No, if it's something wrong with a young person, it's some adult failure somewhere," Sykes said.
Sykes believes that a solution to the youth "problem" is for people in leadership positions to refrain from talking down to young people. If people stop to listen to what young people have to say, then Jackson can progress in the way it is supposed to be, he says.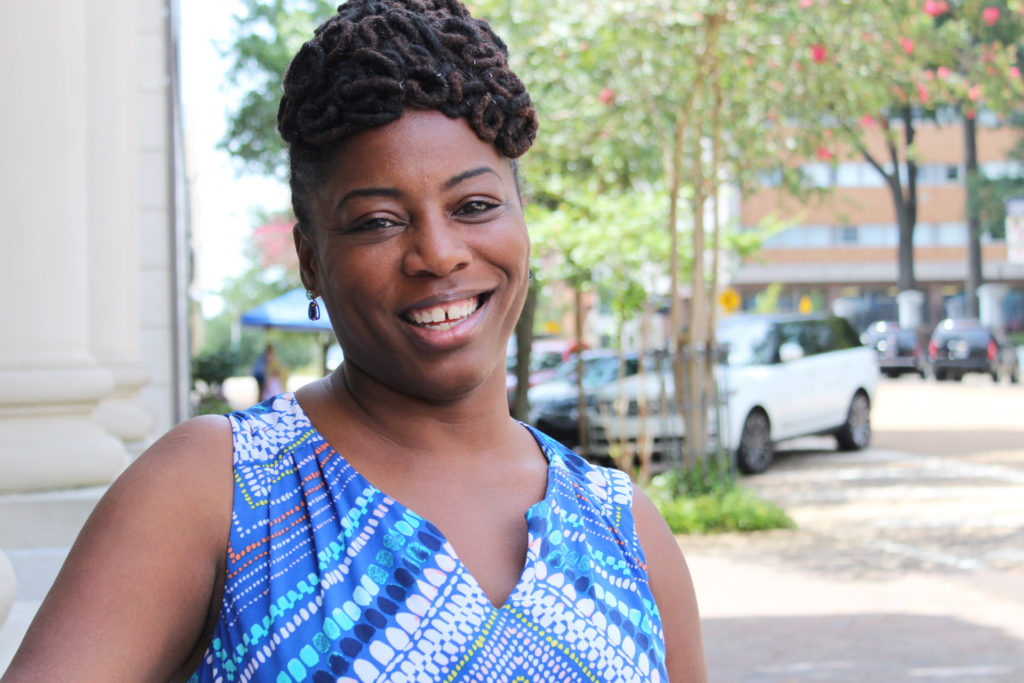 Tonja Murphy, a former Jackson Public Schools Parent of the Year and a mentor, believes that solutions start with communication. "Find a adult that will listen to you and not judge you, (and) let you decide what you need to do," she said in an interview.
Since her title of Parent of the Year in 2012, Murphy started working with Midtown Partners, helping others find living spaces. She also mentors young women all around Jackson. Murphy says that young people should ask for help from adults.
"Most times adults have been through what you have been through, and you have to ask them for help. But also, adults need to be willing to help you all," she said.
Murphy had additional advice for young people as well. "My thing to say to youth is to limit your time on social media and also rest and balance," she said. "It's very important in life to give your body time to rest and reflect on what you are doing. And, lastly, make sure your spirit connection is together, no matter who that may be. Just make sure you are at peace at all times."
The experts agree that young people are the future of Jackson and can make a big difference here with their bright ideas. All it takes to ensure the future of our city is listening and helping where you can, whether it is directly or indirectly, they say. People can help by supporting activities like local little league teams and finding ways to support local schools.
But the main thing, they say, is communication between young people and adults in the city. Parents, teachers and city leaders can take the time and hear what youth have to say.
Academy Ambassador Grace Blount, Zion's ​​16-year-old sister, says parents should try to be more understanding of their children and their needs. "Parents should take into consideration how their kids are feeling," she said. "I know a lot of times, kids feel neglected, so they begin acting out towards other people. So to listen to their kids and to be there in their life."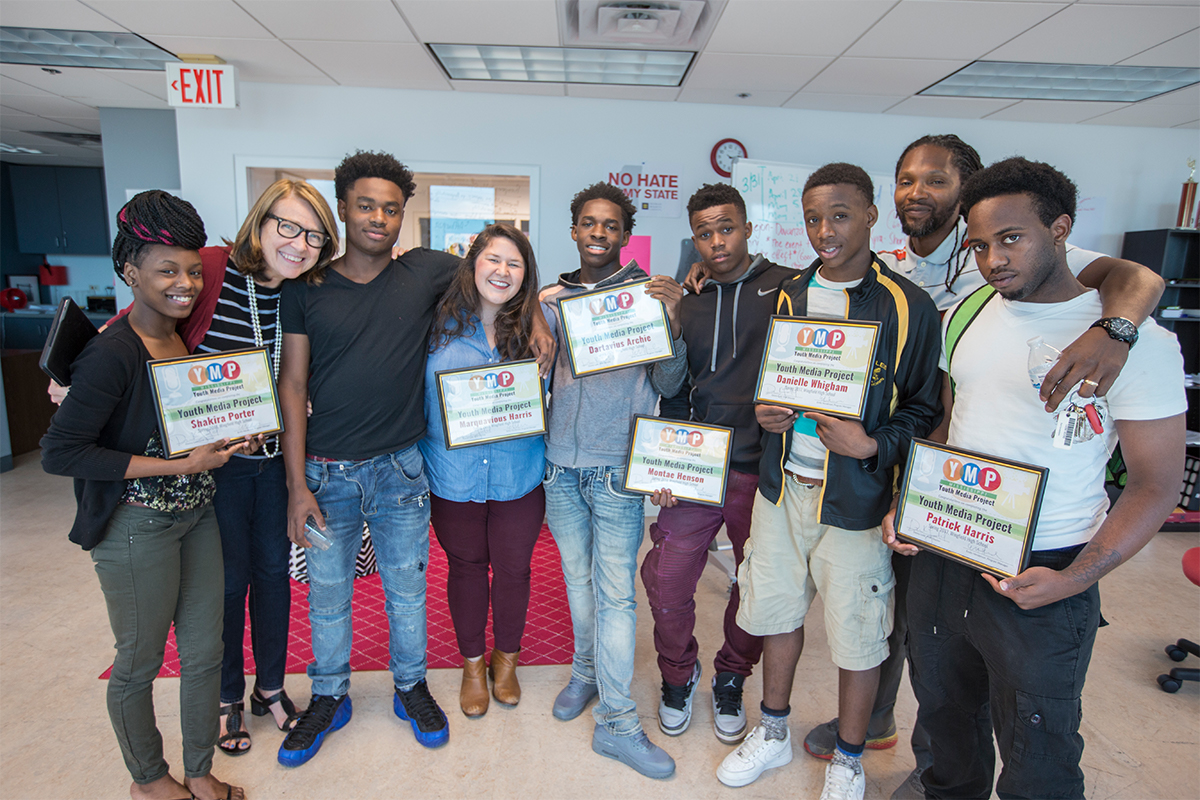 'It Doesn't Matter Our Age'
Teenagers like Zion and Grace Blount believe it is time to begin using not only the power of older generations and their organizations but to have young people in leadership roles. The sisters and others like them demonstrate the power that young people have by uniting over a common problem and finding power in their combined voices. ​​
Both Zion and Grace agree that a solution is possible if adults take the time and understand that children can offer good ideas, too. They are capable of helping effect change. The Blount sisters believe it is vital that young people get to know public policy and then speak out.
"It was very stressful at first because you keep trying to get your voice heard, and they keep shutting you down and ignoring you because they feel as if the youth shouldn't have a say or shouldn't be involved," Grace Blount said about speaking up. But teenagers need to stay at it, she continued. "Then with enough work and enough practice and enough coming together and really trying to do something … you get…
"… the proving point." Zion interjects.
"It's really cool having a voice as a youth ambassador and just trying to make a change for the city," Grace said. "As a kid, parents tell you to be seen but not heard. So when joining this program it's really nice to be seen and heard. It's a good change around here."
"We are going to get up and speak. It doesn't matter our age," she added.
To hear more about Tonja Murphy and her work with Jackson-area middle and high school students, listen to YMP students interview her in the podcast below. 
[soundcloud id='336109137′ height='false']
The above story is a collaborative effort of Group 6 of the summer 2017 Mississippi Youth Media Project.